The following instructions will show you how to use the search & filter tools on the Inspired Collectors web site.
Video Tutorial (2:03):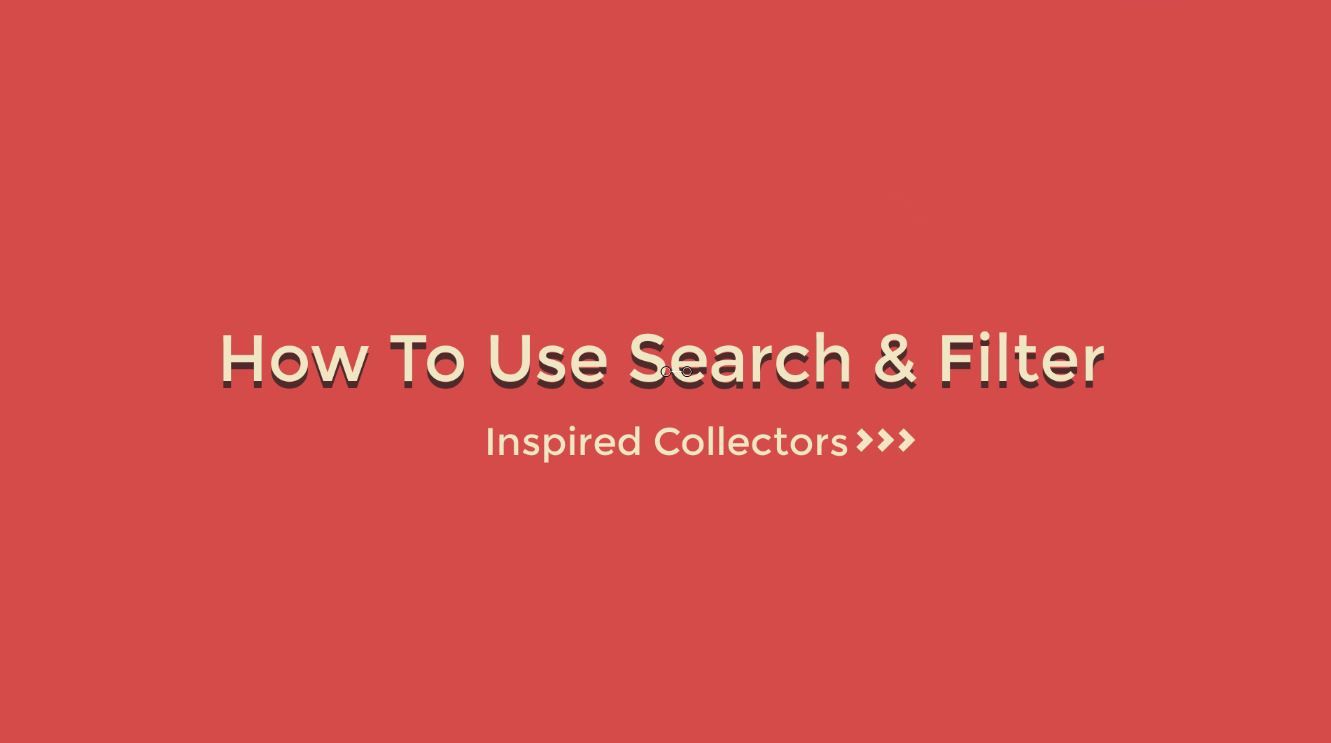 "How to Use Search & Filter on the Inspired Collectors Web Site" - YouTube
Step 1:  Select a Category
Go to Home-Select Category on the Main Menu and click one of the categories below in the dropdown menu.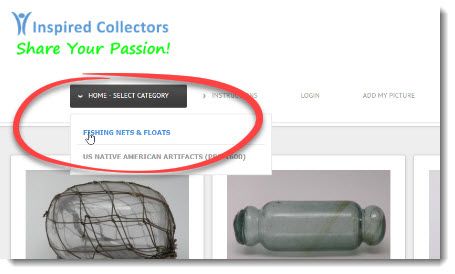 Step 2:  Click on the Search tab
Next, click on the Search tab that appears at the top center of your screen.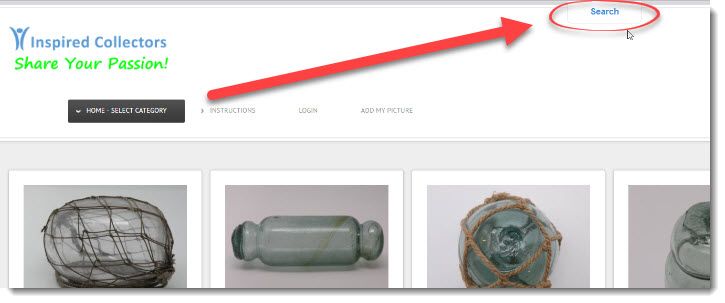 Please note: You can close the search & filter panel by pressing the Close tab at the bottom of the panel.
Step 3:  Enter Your Keywords and/or Use the Filters to Select Your Criteria
There are many Search & Filter options on this panel.  First, you can do simple Keyword searches.  This works just like a Google search.
There are also many Filters.  These are specific to each category.

To clear a previous search, press the Reset button.

Step 4:  Press the Search Button
Once you've got your search ready to go, click the blue Search button.
That's all there is to it!
PDF (download):  How to Use Search & Filter