The following instructions will show you how to use the Review & Comment section of the Inspired Collectors web site.
Video Tutorial (2:39):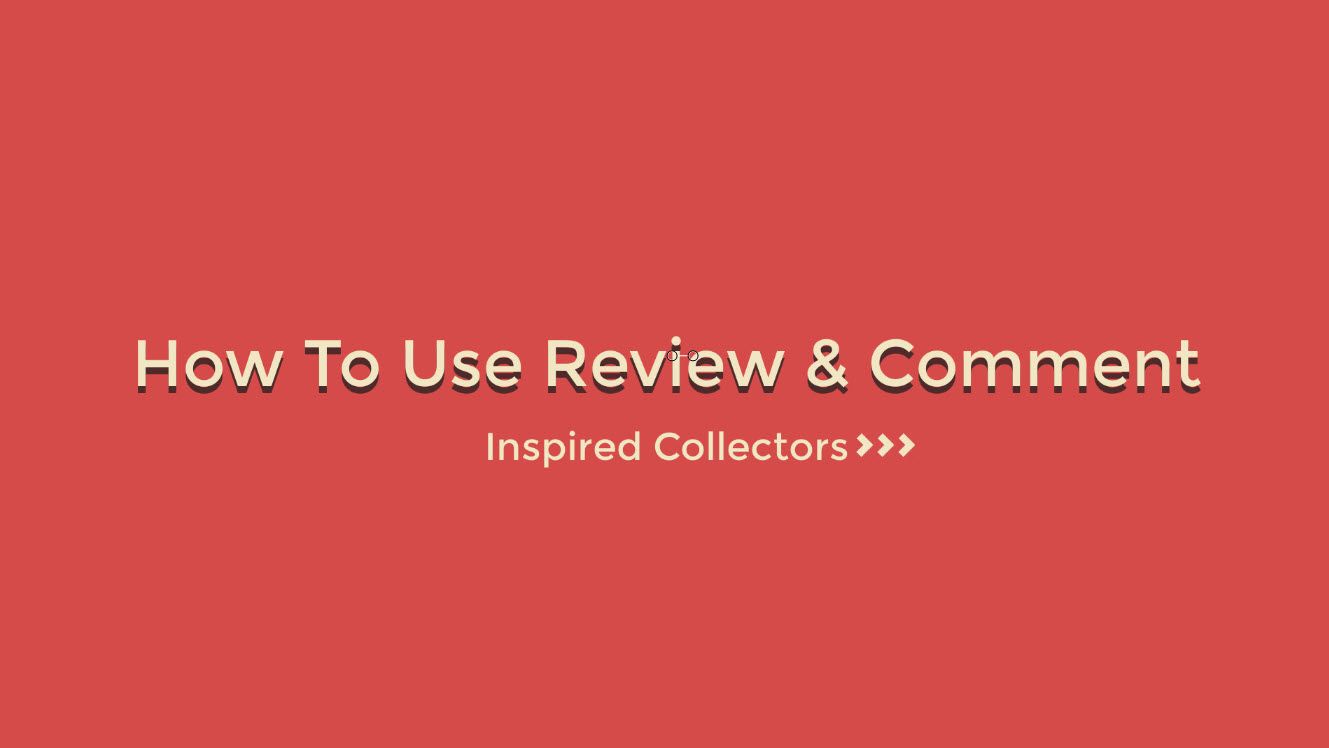 "How to Use Review & Comment on the Inspired Collectors Web Site" - YouTube
Step 1:  Login
The first step is to Login.  Go to the Main Menu.  Select Login.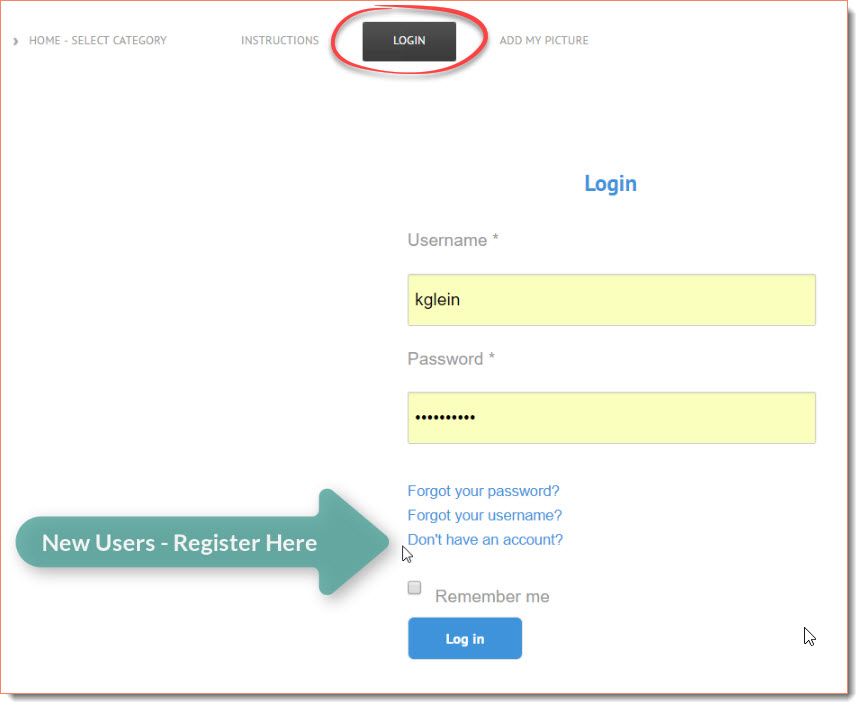 If you haven't already registered, select the "Don't have an account?" option and register.
Otherwise, enter your Username and Password.  Oh, it may be helpful to check the "Remember me" option, too.  Then press the "Log in" button.
Step 2:  Go to the Item Page
Find the item, then go to the Item Page.
Step 3:  Scroll down to the Review & Comment section
Scroll down the item page.  Right below the picture you'll see a section with two tabs.  The first tab is titled 'Reviews'.  The second tab is labelled 'Post Review'.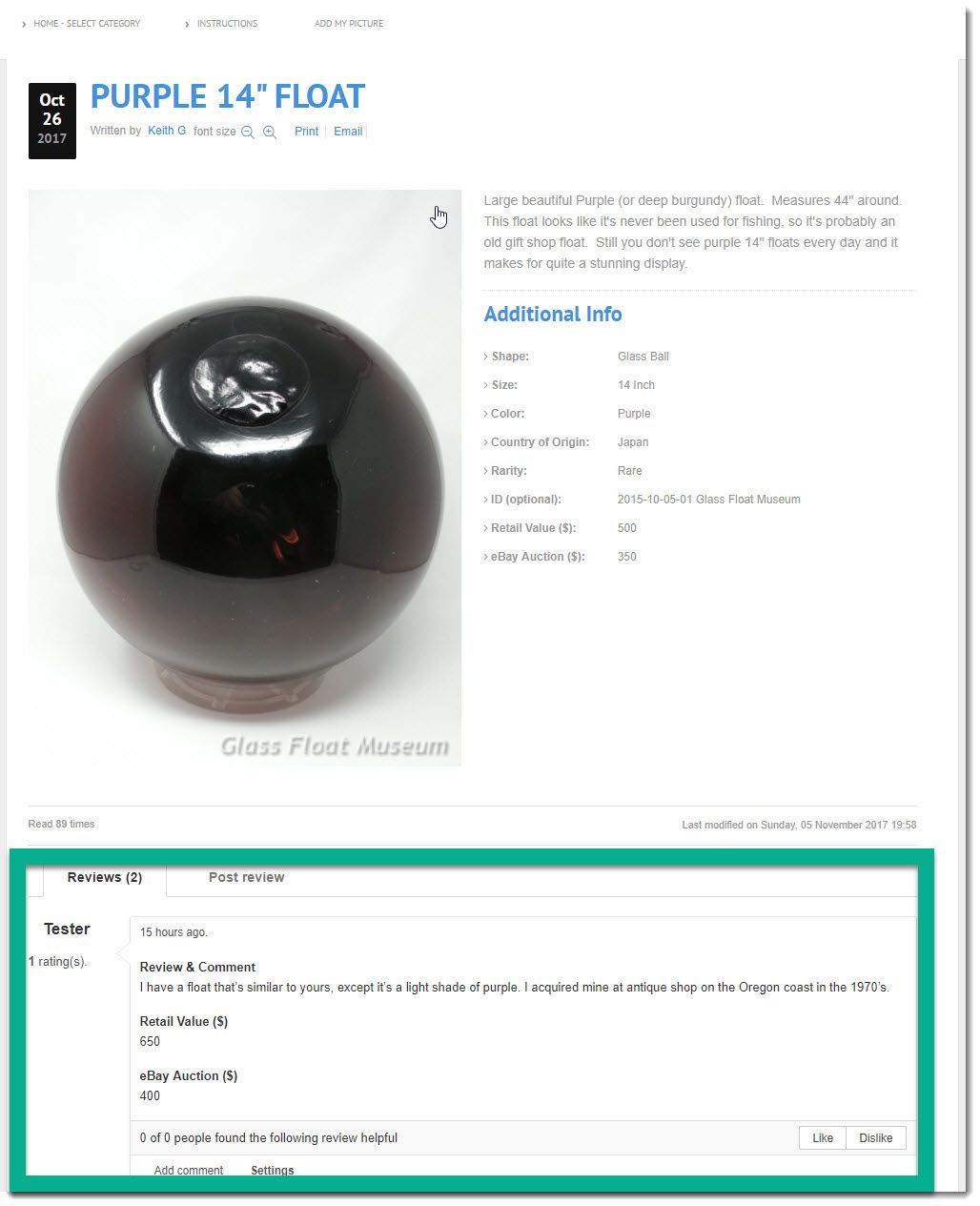 Step 4:  Click on the 'Post Review' tab
Step 5:  Enter your Review & Comment
There's lots of room here to write whatever you want.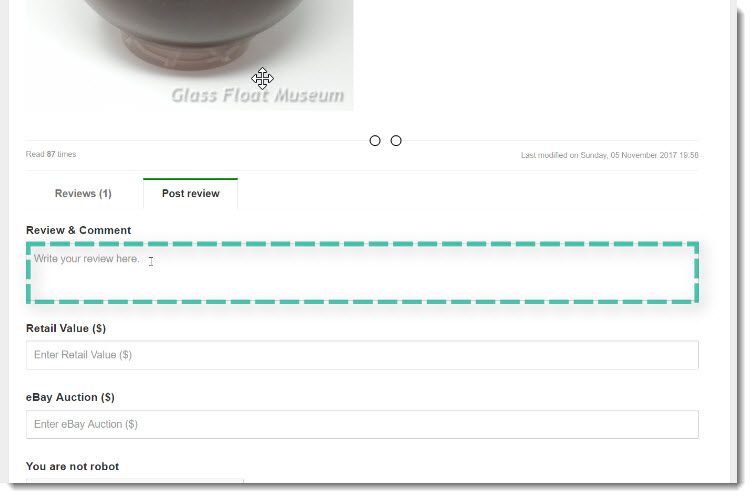 Step 6:  Enter Your Guesstimate of Value
You can help other folks in your collector community by sharing your guesstimate of the Retail Value and eBay Auction Value.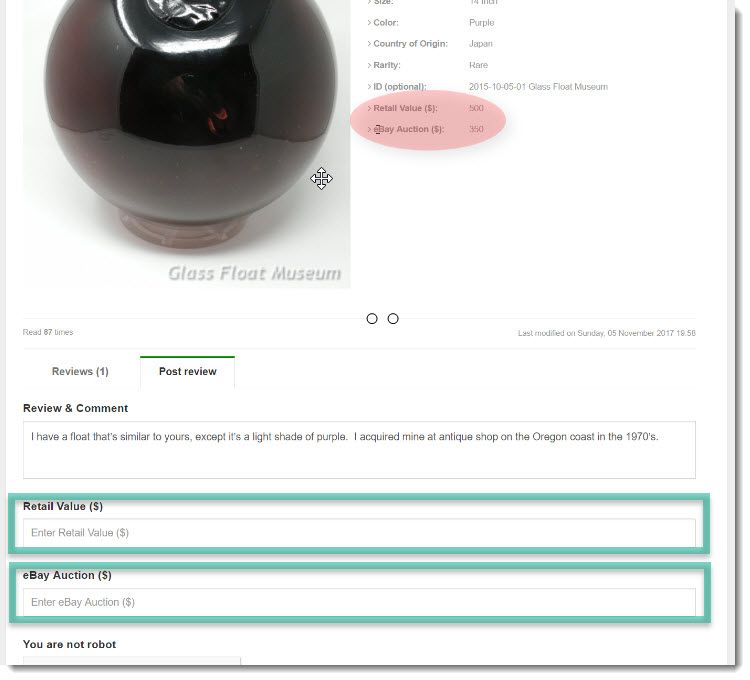 Step 7:  Submit
Check the Box next to "I'm not a robot", then click the blue Submit button. 
Step 8:  Other Options in the Review & Comment section
You've also got some other options to communicate and share in the review & comment section. 
You can Like a review.
You can Add a Comment to existing review.
You can Reply to a comment.

Well, that's all there is to it. 
Now, you know how to use the review & comment section.
PDF (download):  How to Use Review & Comment