The following instructions will show you how to add your picture to the Inspired Collectors web site.
Video Tutorial (2:44):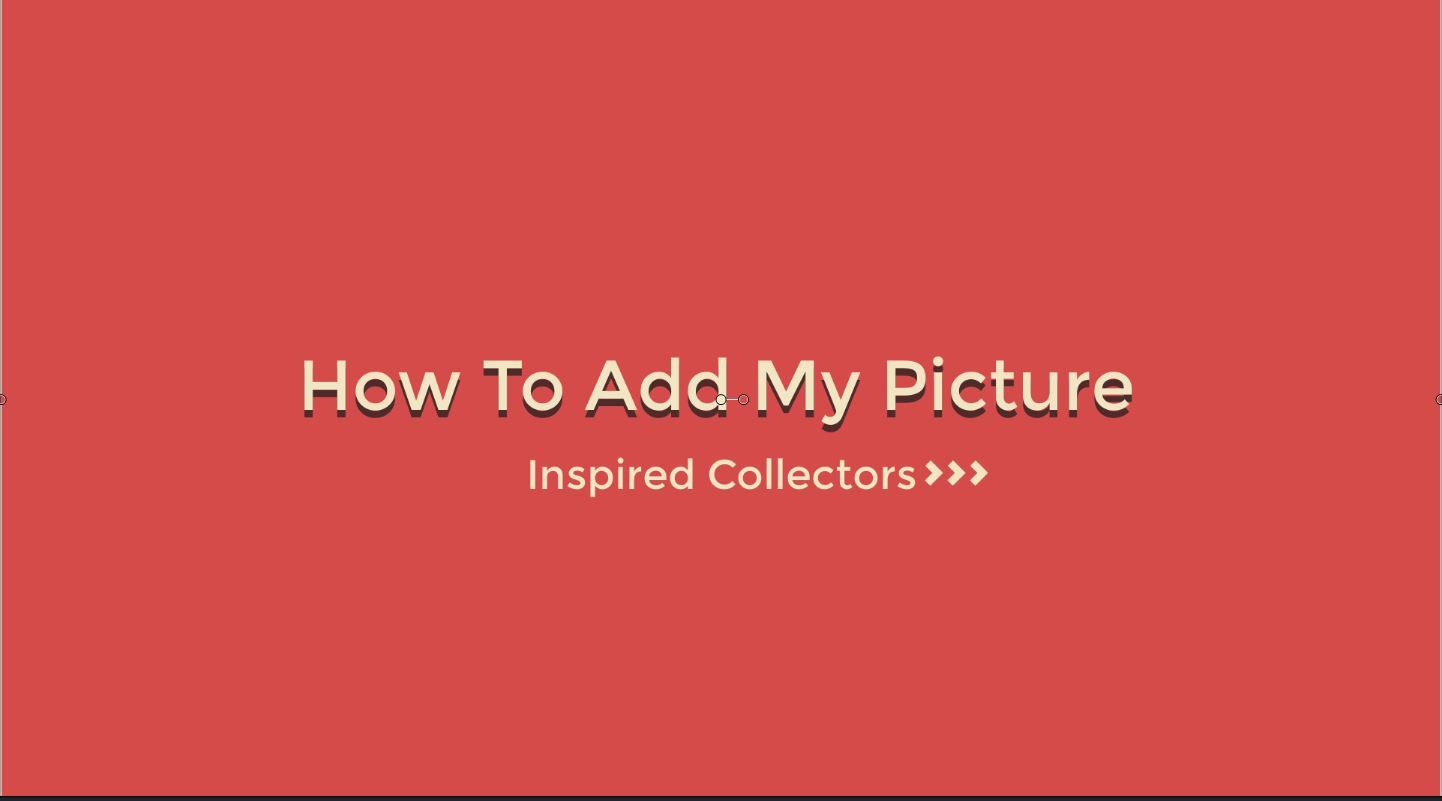 "How to Add My Picture to the Inspired Collectors Web Site" - YouTube
Step 1:  Login
The first step is to Login.  Go to the Main Menu.  Select Login.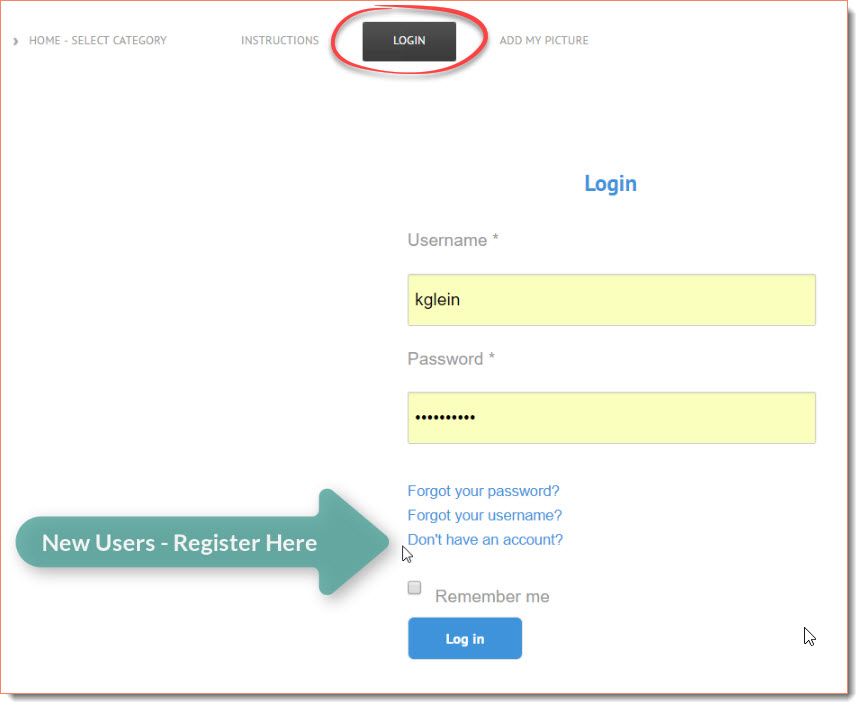 If you haven't already registered, select the "Don't have an account?" option and register.
Otherwise, enter your Username and Password.  Oh, it may be helpful to check the "Remember me" option, too.  Then press the "Log in" button.
Step 2:  Select "Add My Picture"
Go to the Main Menu and select Add My Picture.

Step 3:  Enter your "Title"
Enter a Title for your item.  Keep this very brief.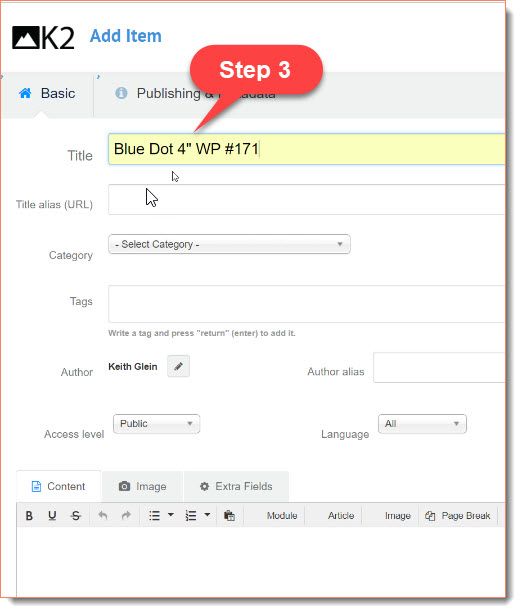 Tip:  There are a lot of options on this page but you'll only need to use five of them.  Just ignore the rest and leave them in their default positions.
Step 4:  Select a "Category"
Select a Category from the drop down menu.  This is really important because it turns on our powerful search software.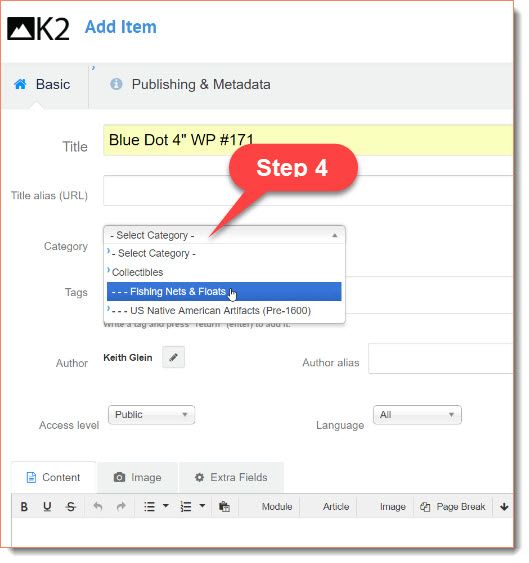 Now, scroll down and you will see three tabs at the top of the next section:  Content, Image, and Extra Fields.
Step 5:  Select the "Content" tab
The Content tab opens as the default, so let's start there.
In the open text area, write the description of your item.  You can write as much as want in this space.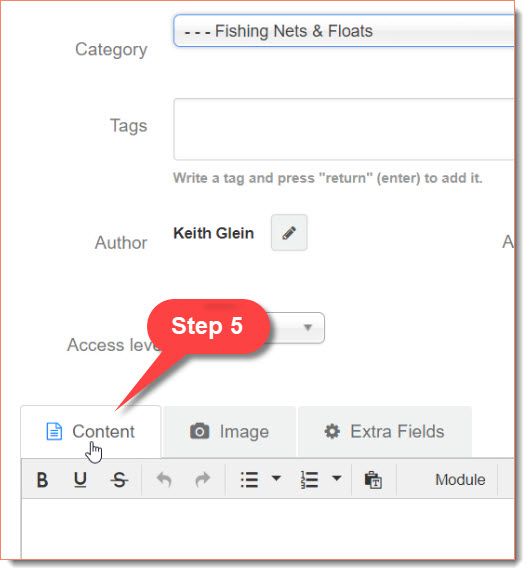 Step 6:  Select the "Image" tab
Next, select the Image tab.  Press the "Choose File" button, then upload your picture.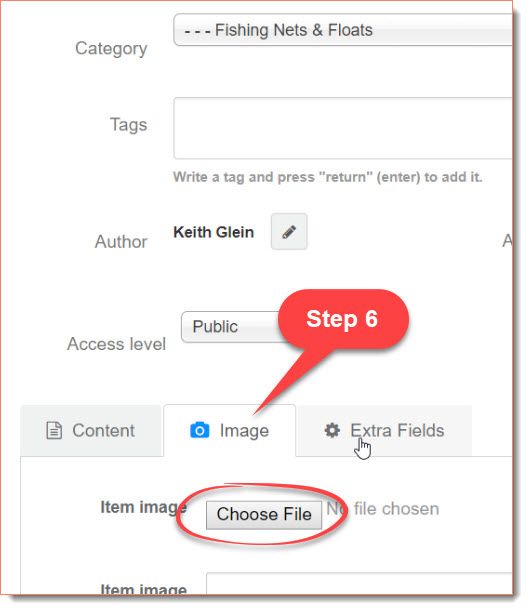 Step 7:  Select the "Extra Fields" tab
Press the Extra Fields tab, then select the attributes that apply to your item.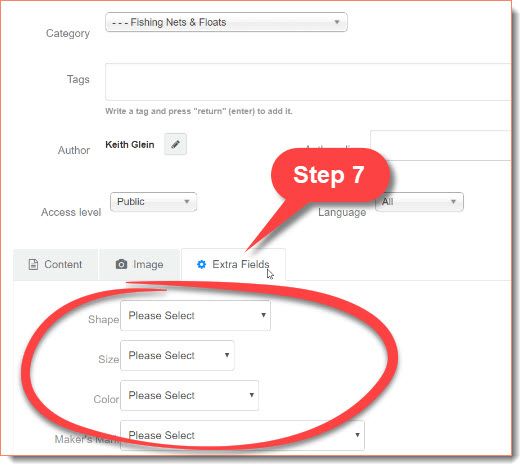 Tip:  Using Extra Fields will make it much easier for people to find your item on Inspired Collectors.  Technically, these extra field values become additional metadata attached to your item.  In plain English, that means it will be much easier for search engines like Google to recognize your item.
Step 8:  Save & Close
That's it!
Now, you can share your collectibles with other people who are just as passionate about them as you are.
PDF (download):  How to Add My Picture